Register
Sign up now to connect with investors and get funded
Add a Pitch
Add a pitch for your business using our quick and easy template
Connect with Investors
Connect with and message interested investors. We make 6,500+ connections each month...
198,380 registered angel investors looking for projects like yours. Submit a pitch and we'll help you find an investor.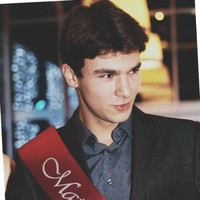 €10,000 - €100,000
€10,000 - €300,000
€10,000 - €300,000
1
Create your pitch using our tried and tested template
2
Publish your pitch to our network of angel investors and funds
3
Connect with investors and message them to raise money and expand your network
€250 million raised for our members
What our customers say ...
Angel Investment Network looked after me very quickly, professionally and generously, so I would highly recommend them. Thanks Mike!
Mitch Fuelkell @ Help's Coming...
We engaged with Angel Investment Network to help secure funding for our first round and were delighted with the results. Not only were we over-subscribed, but the calibre of his investors was incredible. As a result, we are stronger, better funded and with greater traction than we could have hoped to be at this stage.
John Cushing @ Opun
www.opun.co.uk
AIN have been fantastic in helping us to source investors for our recent funding round. We are an unorthodox business with an unorthodox model – there are investors out there who are incredibly well suited to us for exactly these unorthodox properties, but there's no straightforward way for us to meet them. AIN were very thorough throughout the process, they took the trouble to really dig into our business to work out who we wanted to speak to an...
Chris Sheldrick @ what3words
what3words.com