Register
Sign up now to connect with investors and get funded
Add a Pitch
Add a pitch for your business using our quick and easy template
Connect with Investors
Connect with and message interested investors. We make 6,500+ connections each month...
191,754 registered angel investors looking for projects like yours. Submit a pitch and we'll help you find an investor.
€10,000 - €300,000
€10,000 - €100,000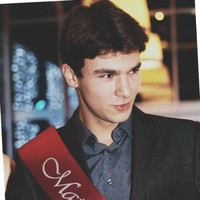 €10,000 - €100,000
1
Create your pitch using our tried and tested template
2
Publish your pitch to our network of angel investors and funds
3
Connect with investors and message them to raise money and expand your network
€250 million raised for our members
What our customers say ...
In the new economy Angel Investment Network makes "room at the inn" for start-ups/innovators unavailable in Wall St. & The City. AIN prepped us for an effective, short, sharp investment summary that led to global enquiries from Jo'burg, Vancouver, Mumbai, Middle East and Europe in ten days! First close – one month.
David Bonner @ Thor Power Corp...
www.thor-power.com
Angel Investment Network has provided a good way to put our proposal in front of many new investors. It has more than paid for the initial upfront fee. I would recommend it to anyone on the fence.
Kyle Akin @ Crescendo Organic ...
www.crescendospirits.com
We used AIN and had a great response. In total we spoke with 9 investors, a mix of angels and VC's. We had firm interest from 3 investors and decided the right fit was Mark Pearson (founder of MyVoucherCodes.co.uk), based on his experience as a successful entrepreneur, his ideas & passion for our business and strategically through MarkCo Media, we can see some exciting commercial opportunities.

Adam Baker @ Blottr
www.blottr.com