Register
Sign up now to connect with investors and get funded
Add a Pitch
Add a pitch for your business using our quick and easy template
Connect with Investors
Connect with and message interested investors. We make 6,500+ connections each month...
221,422 registered angel investors looking for projects like yours. Submit a pitch and we'll help you find an investor.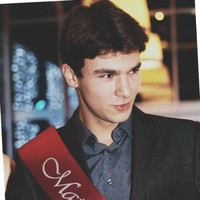 €10,000 - €100,000
€1 - €50,000
€10,000 - €300,000
1
Create your pitch using our tried and tested template
2
Publish your pitch to our network of angel investors and funds
3
Connect with investors and message them to raise money and expand your network
€250 million raised for our members
What our customers say ...
I had 60 days to get very early stage funding to meet an international patent deadline. After not making any headway through normal investment avenues, I decided to give your website a try. I must admit I didn't think my chances of success were great, but in the end I managed to secure full funding of R1.7 million from a single investor. I know this won't happen for everyone, but I think your platform offers great opportunities and I would rec...
Henri Burger @ Gravity Lock
gravitylock.weebly.com
I raised $1M dollars for my private company from Investors I met through your site. Thank you!
Sam Balabon @ Deep Liquidity, ...
www.deepliquidity.com
We got an influx of interest from AIN investors which has resulted in substantial investment from investors sourced by AIN, at a very cheap share price. The offer in our AIN proposal was intended as a special offer for existing shareholders, and I posted it on AIN largely as a hurry-up for shareholders. As it has transpired, nearly half was grabbed in quick time from new AIN investors, more than half of whom were happy to invest without meeting ...
Mark Bradley @ Semantic Softwa...
www.semanticsoftware.com.au