Register
Sign up now to connect with investors and get funded
Add a Pitch
Add a pitch for your business using our quick and easy template
Connect with Investors
Connect with and message interested investors. We make 6,500+ connections each month...
172,954 registered angel investors looking for projects like yours. Submit a pitch and we'll help you find an investor.
€10,000 - €300,000

€10,000 - €1,000,000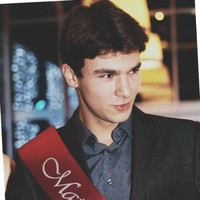 €10,000 - €100,000
1
Create your pitch using our tried and tested template
2
Publish your pitch to our network of angel investors and funds
3
Connect with investors and message them to raise money and expand your network
€250 million raised for our members
What our customers say ...
AIN provided a cost effective platform to connect with investors who I wouldn't have had the opportunity to reach. I highly recommend for any startup trying to raise capital.
Rodney J Cohan @ iLysium
drinkz.com.au
We used AIN and had a great response. In total we spoke with 9 investors, a mix of angels and VC's. We had firm interest from 3 investors and decided the right fit was Mark Pearson (founder of MyVoucherCodes.co.uk), based on his experience as a successful entrepreneur, his ideas & passion for our business and strategically through MarkCo Media, we can see some exciting commercial opportunities.
Adam Baker @ Blottr
www.blottr.com
Angel Investment Network were crucial in connecting us with top angel investors. AIN were very supportive and helpful throughout our fundraise, offering helpful advise, tips and importantly - contacts, along the way.
Fraser Williams @ Repairly
www.repairly.co.uk